The story behind Barkcloth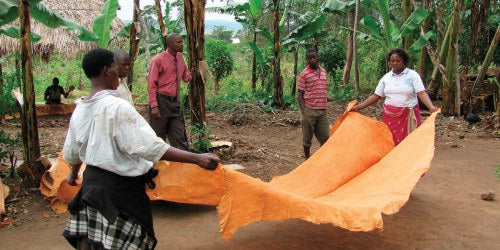 barkcloth making
is an ancient craft of the Baganda people who live in southern Uganda. Traditionally, craftsmen of the Ngonge clan have been manufacturing bark cloth for the Baganda royal family and the rest of the community. Its preparation involves one of humankind's oldest savoir-faire, a prehistoric technique that predates the invention of weaving.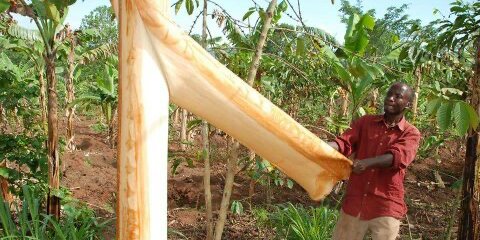 the inner bark of the Mutuba tree
is harvested during the wet season and then, in a long and strenuous process, beaten with different types of wooden mallets to give it a soft and fine texture and laid in the sun to obtain the terracotta colour. After harvesting, the tree is packed in banana leaves for about 1 week. This process can be repeated for about 100 years.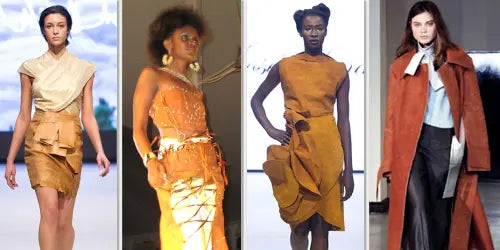 it is 100% plant fiber
an authentic organic "living" cloth at the interface between textile and wood. Every Bark Cloth is unique in texture and colour. It is worn like a toga by both sexes, but women place a sash around the waist.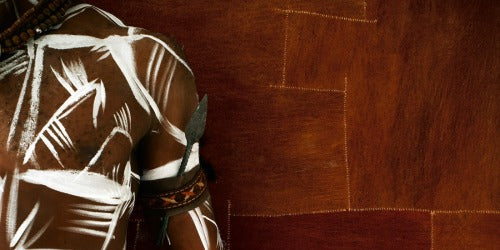 barkcloth is
manufactured without any textile agents or other chemicals. In 2005 Bark Cloth has been declared to be a masterpiece of intangible, cultural heritage by UNESCO.