Reviews
See what our customers say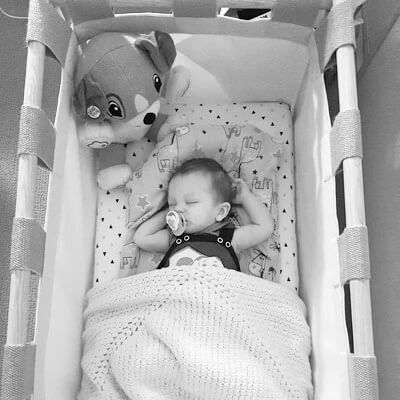 Marvellous
Thank you, again, for this marvellous cradle. I researched the hanging cradle concept and had chosen this months before I gave birth. Though when I went to purchase it was then that I realized it would be sent from The Netherlands and I was slightly apprehensive due to the nature of the size, weight and cost. But your helpful and comprehensive service belayed my concerns and I've not regretted my purchase or choice for one minute. Everyone loves the cradle too and often visitors inspect it when the baby isn't even asleep in it! Thanks so much again. Sincerely, Helen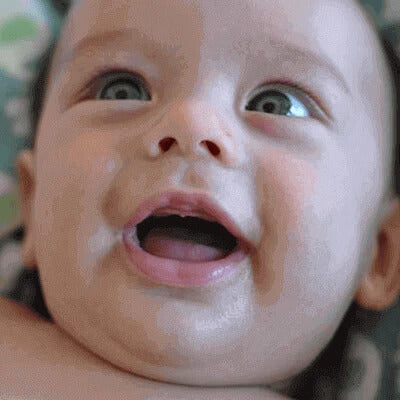 Hello Andreas
Hello Andreas! I just wanted to write to let you know how much our son loves his cradle. The soft bouncing/rocking motions help him back to sleep often. We're sad that he's going to outgrow it soon but very happy we found your product to use while he was teeny tiny. Thanks again for making such a great product. -Jen -
We really like it!
When the weather is as nice as this, we simply hang Mara's cradle in the garden! She's asleep in no time. The breeze puts her to sleep right away. One more thing: the swinging cradle does wonders for cramps. And when she wakes up in the middle of her sleep, she swings herself back to sleep with a yelp. Her cry causes the cradle to rock! Ideal! Regards, Helinde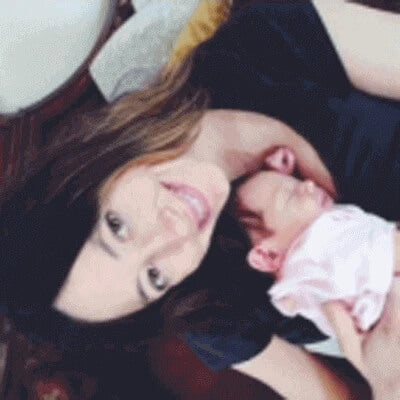 New arrival
Hi Andreas! Here is a video of our new arrival enjoying a nap in her hanging cradle. She sleeps in 3-4 hour segments at night (always) and has been in the cradle since we brought her home from the hospital. She is only 3 weeks old!!! I am convinced that the cradle is responsible for her good sleep and her being a really mellow baby… she isn't fussy at all! Not only is it functional but it looks great in our home. It's a real work of art! Thank you Hussh Cradles!! I included a pic of myself and her as well:) Thanks for everything! Coco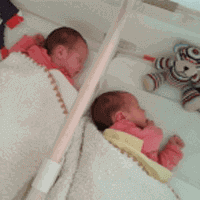 Alexandra and Barbora
Dear Andreas, we just came home from the hospital and here is the first photo of our girls Alexandra and Barbora in their beautiful cradle sleeping peacefully. Thank you very much. Anna (Slovakia)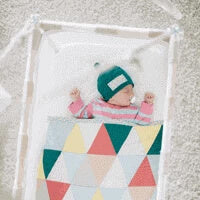 Thanks!
Danielle, We've been just loving the cradle; our little Wren has even slept all through the night a few times, something that never happened this early with our other three. Thanks! Amy Gerber (USA)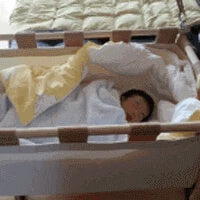 Great product
Thanks you for your great product. Yours Sincerely SEGON PARK and Jun-young (South Korea)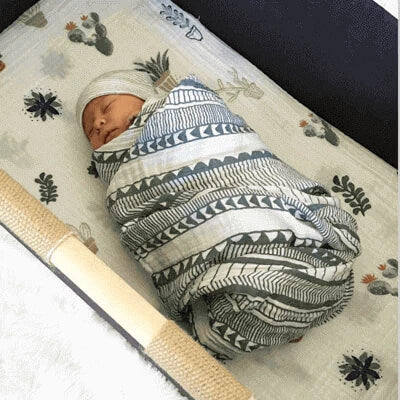 She's here!
She's here! Born on Mother's Day! I'll get more photos/videos soon! Still adjusting to parenthood!! Obsessed with the cradle! We moved it next to our bed for the time being, it's so perfect! I love that I can I just lean over and rock her when she fusses!!!! Thank you for such an amazing product!!! 😍😍😍😍😍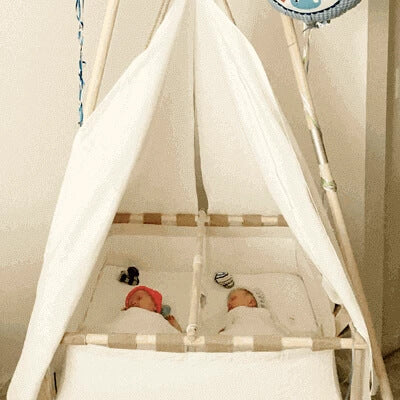 Our Twinboys!
These are our 5-day-old twinboys: adam and leon 😍. They both love the hanging cradle 😴🍼😇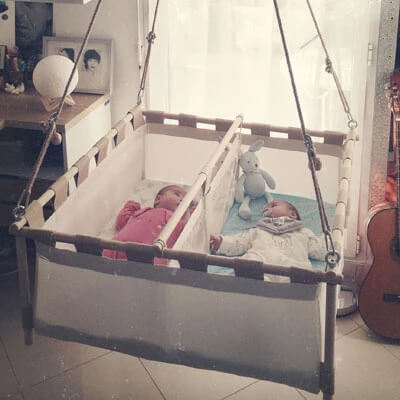 Such a lovely cradle
I bought this cradle for my twins. Having a small bedroom I needed something that would not take a lot of space and at the same time should be comfortable for babies and of good quality. Today my daughters are 3,5 months and they feel well sleeping or having some fun in this nice cradle. All our guests found it exceptional and not ordinary as idea 💡. I am really happy having made this choice. Very good product. I recommend it for sure:) Bien cordialement, Adel Guzelian (France)